Students - Need Bright Future Hours this Summer?
Meals on Wheels, Etc. is pleased to offer volunteer opportunities for students looking to obtain Bright Future volunteer hours.

We are always looking for volunteers over the summer to fill open routes as many of our permanent volunteers are taking their vacations to visit family and friends.

All you need is a few hours a week, a car and an adult to accompany your (if you are not 18 years of age).

To learn more about volunteer opportunities, go to our volunteer page or you can contact our Community Relations Coordinator, Dawn Garrison at 407-333-8877, ext. 103.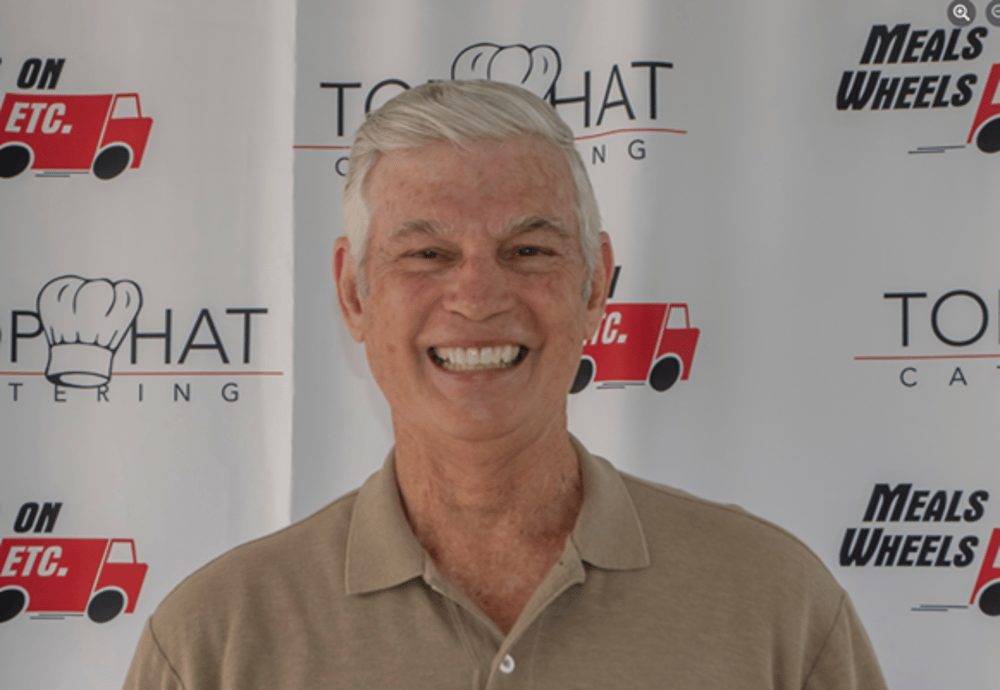 Volunteer of the Quarter (January-March 2023)
Congratulations to Jim Ireland, Volunteer of the Quarter. Jim has been a volunteer since October 2020, providing his services to both the Home-Delivered Meals and Chore Programs.

Jim is a very compassionate and dedicated volunteer. Jim does the Longwood 5 Route and is always looking out for his clients. He has formed many close relationships with them over the years. So much so that they often call him to talk.

Jim also puts his handyman skills to work for his clients and goes out of his way to help them in any way that he can. Jim has done many Chore projects which includes installing grab bars, yard work, pressure washing and house painting.

Jim has also volunteered many hours helping us in the office with a variety of tasks including: a fresh coat of paint on our office interior walls, replacing the ceiling lighting, sealing the kitchen area walls, and installing lattice fencing around our outside generator.

When Jim is not volunteering, he enjoys many outdoor activities: hiking, biking, kayaking, pickleball, golfing, and working out at LA Fitness. He mostly enjoys going to the mountains in Georgia and North Carolina to relax in the cooler weather!

Meals on Wheels, Etc. Newsletters
Stay up-to-date with news and events by downloading our newsletter. If you'd like to subscribe to receiving these by email, please go to the bottom on this section and Join Our Mailing List.
July 2023

INSIDE THIS ISSUE:

*HundredX

*The Ultimate Car Show & Festival 2023

*Volunteer of the Quarter

*AdventHealth

*Thank You

April 2023

INSIDE THIS ISSUE:

*HundredX
*New Neighborhood Dining Site

*National Volunteer Appreciation Week

*Volunteer of the Quarter

*Rhythm & Blues BBQ Fest

*March for Meals

January 2023

INSIDE THIS ISSUE:

*50th Anniversary

*First Quarter Events & Campaigns

*Thank You

*Volunteer of the Quarter

Holiday Edition 2022

INSIDE THIS ISSUE:

*Volunteer Appreciation Lunch

*Upcoming Holiday Events & Campaigns

*Subaru Share The Love

*50 Years

October 2022

INSIDE THIS ISSUE:

*New Neighborhood Dining Site

*Project Dash

*Upcoming Events

*Thank You
Sponsorships

July 2022

INSIDE THIS ISSUE:

*HundredX

*Better Impact

*Neighborhood Dining Program

*Thank You
Volunteers Needed

April 2022

INSIDE THIS ISSUE:

*Facebook - New Page

*Volunteer Week

*Volunteers
Coming Soon

* Thank You
January 2022

INSIDE THIS ISSUE:

*Welcome to Mike McKee, Executive Director

*2021 Volunteer Appreciation

*Thank You
Events